Building Homes. Creating Community.
Habitat Coachella Valley constructs new homes with the support of community partners, donors, and volunteers. Our homeownership program is designed to assist qualified homebuyers achieve the dream of homeownership. Habitat homes are sold to homebuyers at no profit and financed with affordable loans. In addition to a down payment and monthly mortgage payments, homeowners invest sweat equity hours building their future Habitat home. Interested applicants must meet the program eligibility requirements listed below in order to submit an application

Are You in Need of Better Housing?

Are You in Able to Pay an Affordable Mortgage?

Are You Willing to Partner With Habitat?
Basic Homeowner Qualifications
To qualify for a Habitat for Humanity home, you must meet all the following criteria:
Currently live in substandard, overcrowded conditions — existing conditions could include faulty plumbing, unsafe electrical wiring, no heat or cooling systems, building code violations, converted spaces for living quarters, too many family members in one house
U.S. Citizen or legal resident and Coachella Valley resident for at least one year
Total gross income of all family members from all sources including employment, child support and/or SSI, Social Security Disability or Retirement, Pensions, and other benefits must fall between the limits listed in the *HUD table for your size family
A history of financial responsibility with steady employment and/or other income sources
A modest down payment payable to Habitat for Humanity upon completion of the home
A willingness to live in whatever Coachella Valley city and/or neighborhood in which Habitat is building or renovating
Attend homeowner orientation
Application Checklist
Copy of Driver's License or state I.D., birth certificates and social security card (for all family members residing in home)

Copy of 3 most recent years personal tax returns

Copy of 6 most recent months bank statements (all pages)

Copy of divorce and custody papers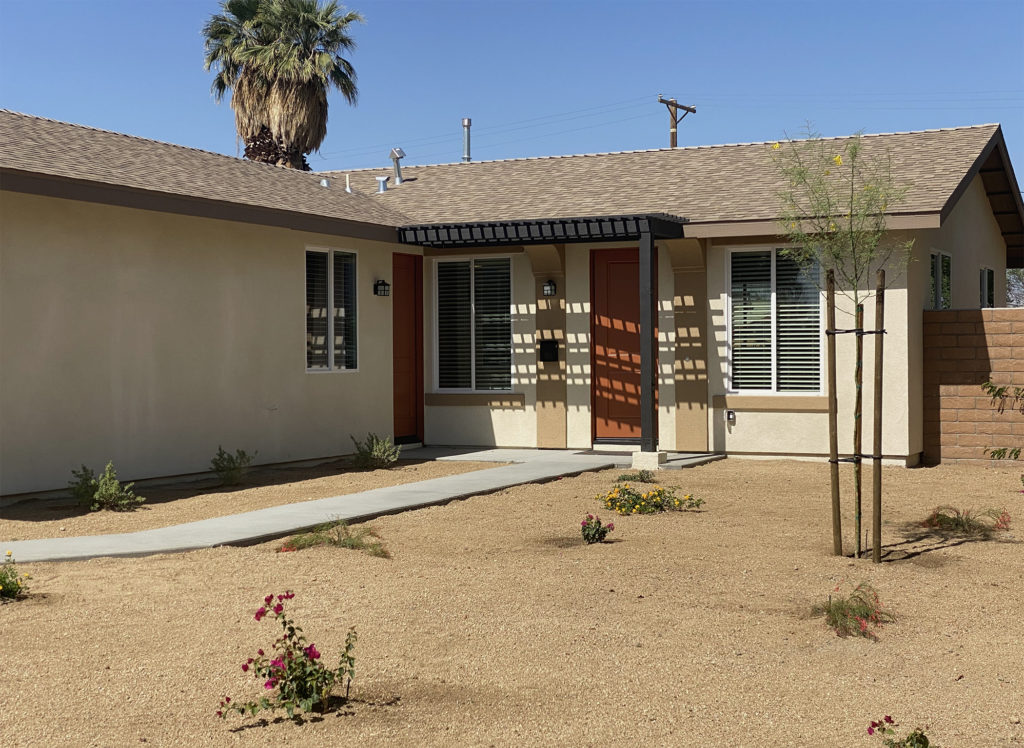 Apply for Homeownership
If you think you qualify and would like to apply, please contact Family Services at 760-969-6917 x 200, or by e-mail at familyservices@hfhcv.org
Meet Our Newest Homeowners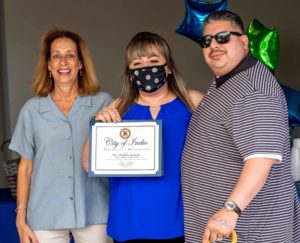 The Padilla family moved from a small apartment to a new home large enough to accommodate their family of five. The home will also provide easier access for the father who has a disability and is the stay-at-home parent caring for the children.
Habitat for Humanity provides equal housing opportunity to all.

Coachella Valley Habitat for Humanity has pledged to the letter and spirit of U.S. Policy for the achievement of equal housing opportunity throughout the nation. We encourage and support an affirmative advertising and marketing program in which there are no barriers to obtaining housing because of race, color, religion, sex, handicap, familial status or national origin.