Former Volunteer Received ABWK Assistance
We recently responded to an urgent call from a Palm Desert family regarding their plugged sewer line. Nothing could be flushed or drained and they were financially unable to pay for expensive repairs.
Our team discovered tree roots had completely blocked and cracked their lateral sewer main. They replaced the pipe (buried 5 feet down!) and opened up the line just before the heavy rains. Homeowner Janice said, " Years ago I was able to do volunteer work for Habitat for Humanity and now they were able to help us!"
A special shoutout to Chris Wilson Plumbing for the continued support with our home restoration projects.
Thank You South Coast Air Quality Management District Team!
Team members from South Coast AQMD from various locations, gathered at the end of March to help a Coachella Valley homeowner. The team worked hard, cleaning out 4 dumpsters full of dead brush, overgrown plantings, broken concrete, poles and lattices.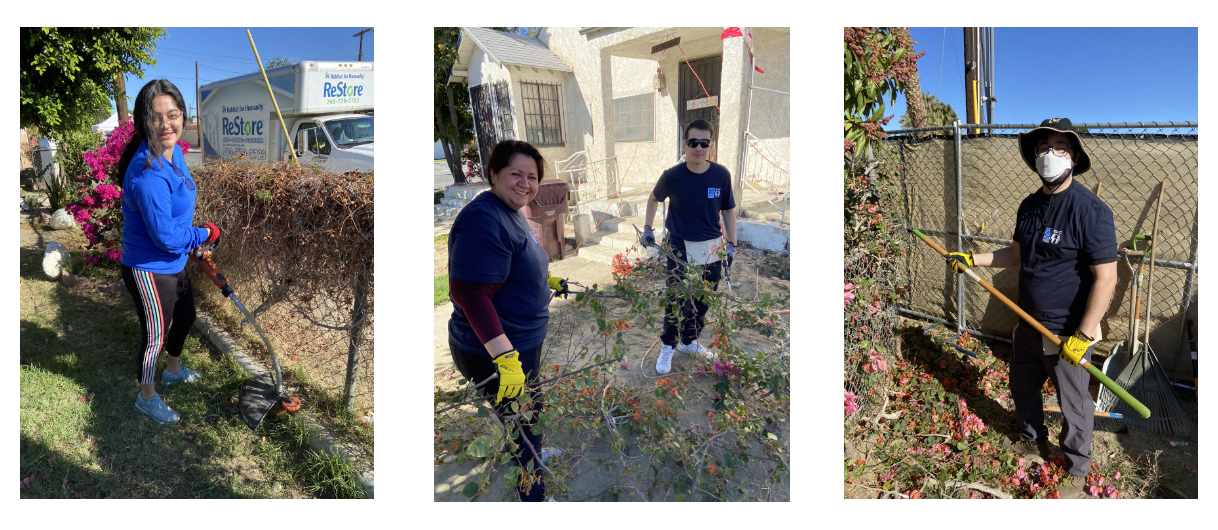 From a Grateful ABWK Homeowner
We recently received this note in the mail from a homeowner:
"Thank you for fixing our backyard fence which has a drop of 20 feet. The old fence was 2-1/2 feet. We could have easily fallen off the cliff. I was nervous for three years, we feel so safe now! Programs like this literally save lives. Veronica was amazing! She is so kind and extremely knowledgeable in construction. The volunteers are angels, without them and Veronica the project could not be done.
God bless all of you!"